Official School Balls for Soccer, Basketball, Netball, Volleyball and Aussie Rules

Looking for official school balls for various sports? Check out the SUMMIT range! Our official school balls were specifically designed with schools in mind, so you can rest assured that they meet all your needs and look great too. You can purchase them individually or in packs that come with everything you need for the year.
Sporting Schools Approved range is here.
If you're getting your school ready for Football Australia's soccer program, our Sporting Schools/Football Australia range of products has got you covered. Made for kids to get playing and training, our Football Australia products are all you need to get ready for game day.
We've been delivering high-quality sporting goods to the world's best since 1991. SUMMIT is trusted by industry leaders such as the NRL, Football Australia, Socceroos, A-League, W-League, Matildas, and many more.
Customise your Schools Sports Products and Teamwear
Need school balls or equipment in your school colors? SUMMIT can customize your sports equipment with your logos and colors. Our graphic designers work with you to create the kit you've always dreamed of, complete with team logos, player names, and unique designs. See the full details here where we discuss how it is done.

Government Approved School Supplier
We are an approved government school program supplier and have been supplying high schools and primary schools for over 30 years. You can trust us to deliver the best in sports equipment.
Payment terms for School Purchasing Officers
With SUMMIT, your school can get payment terms that work for you. It's simple and is included in our payment gateway. You don't even have to register, we make it easy to get the balls, goals and gear you need.
Need a quote before purchasing?
Simply add the products using "Add To Quote" and you can see all the details at a glance by going to "View Quote". We can provide an official quote from here. See all the details here.
In short, whether you're looking for official school balls or custom sports equipment, SUMMIT has got you covered.

Are you a School looking for a sports equipment supplier? Find out how schools are saving money and time here.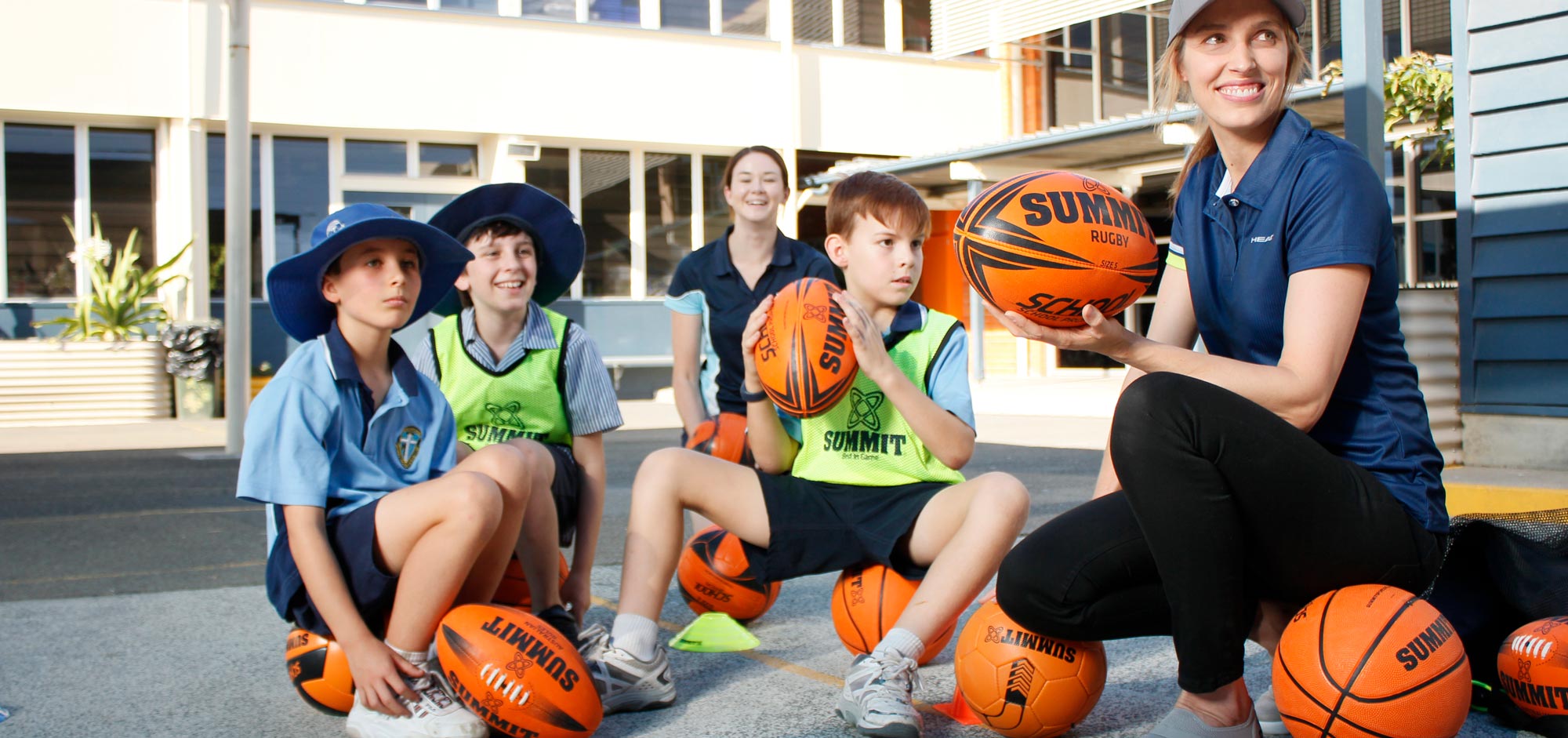 Showing 26 of 223 products