PVC and Plastic goals: your childs safety, legal responsability and why they are not the best choice
Posted by RICHARD TINKER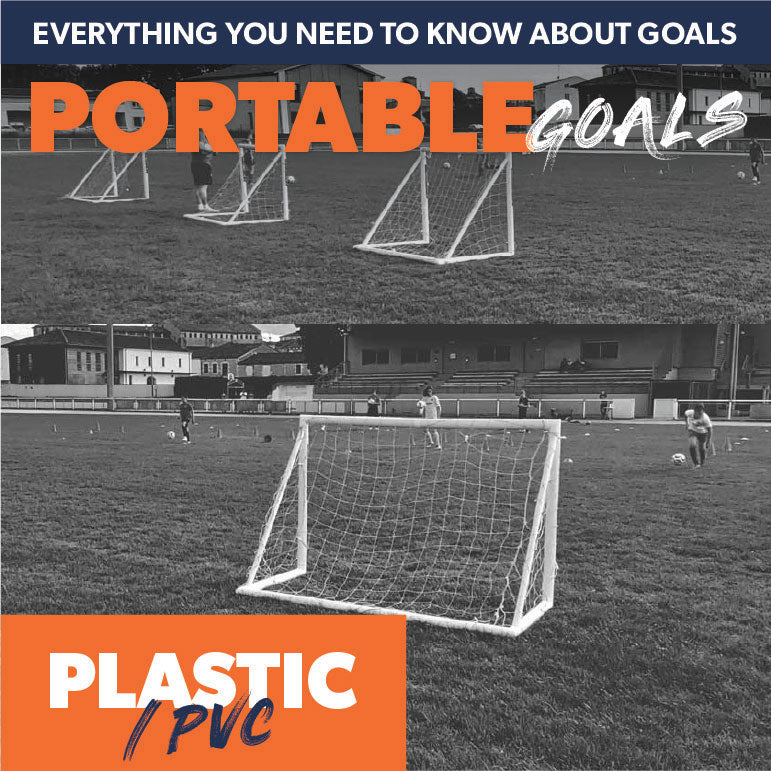 Why choose a
potentially
dangerous goal when there are better choices?
PVC pipe goals for soccer are obsolete, and we recommend you
seriously
consider other goals first
.
If you go to any soccer club, you will most likely see a few large diameter white PVC/plastic soccer goals. Once a stalwart for soccer clubs because of their large size and being able to move, they were purchased to elevate the use of fixed goals and the issues of dead grass zones. The thinking was good, but the practicality and cost of them is not.
Key article points:
PVC goals and things you should know before you buy.
What to expect from a PVC goal?
PVC goals. The dangers of a big heavy goal.
Recommendation
Be aware of what a PVC and plastic goals can and cant do. Why not use them? Buyer beware.
Look any club that has them, and they are usually falling apart, broken or tatty. They often get left in one spot as they are heavy and hard to move, and practically impossible to take down. Due to the size and weight of the goal, it takes 4 or more people to move them, and they need to be fixed down otherwise they would be considered dangerous.
They seem pretty good, right? Scratch the surface, and these portable goals are not your best choice & potentially dangerous.
Left outside for 100% of its life, the goal life will be shortened with the need for nets to be replaced sooner. The sun and weather destroy nets, and combined with continual use, soon cause breakages or tears in the nets. PVC will degrade and go brittle when left in the weather and because of the cumbersome size, they are never stowed undercover. The result is a goal that has a finite life span, and considering the cost and effort of upkeep, they are a poor performer when it comes to goals.
Outdated, expensive and difficult to use
We consider the PVC pipe goal an obsolete goal, and recommend that you seriously consider other styles of goals before purchasing. They are an expensive purchase, take time to build and if broken, is often never fixed. When there are goals available that are cheaper, easier to put up, take down and store, it is no wonder that clubs and players are moving away from these goals.
Are the kids and players safe with this goal? No, PVC Goals are not a safe choice, just a bad choice.
There are serious concerns around safety too. Because of some serious accidents to kids and players, there is now government regulation around any goal that is heavy/using a fixed cross bar. This is the single most important thing when considering these goals. Please read through our article on goal safety before you purchase any serious goal for your club or backyard.
Suggested goals (we really mean it too!):
We don't advise purchasing a PVC or plastic goal. Instead, try one of the below options. They are better, safer and probably cheaper.
Collection 2019
Sale 70% Off
Title for image