Sports rebound nets, crazy reflex nets used for catching, kicking and training
Posted by RICHARD TINKER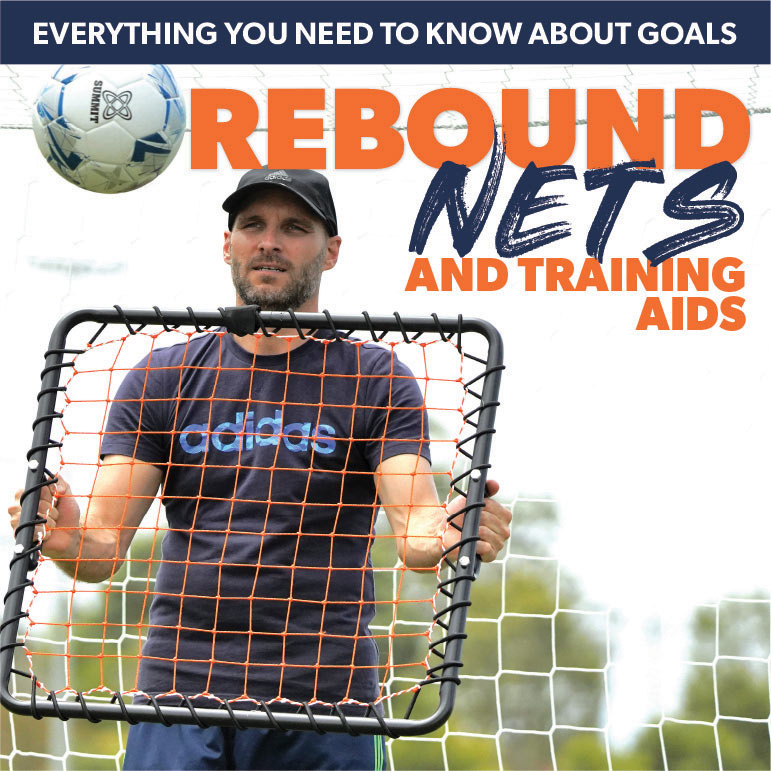 Learn the facts on Rebound Nets & Reflex Nets and improving ball skills.
Depending on the style, rebound nets and crazy catching nets, can be used individually or as a partnership with a coach or another player. The main purpose is to rebound a ball to or back to a player. The rebound can be straight or random "crazy" when returned to the player. They are great for training or coaching tools.
Key Rebound Net article points:
What sports use rebound nets and why?
Variations in the bounce / crazy ball return
Benefits of rebounders for coaches and training
A goal that can also rebound? Bownet is your best option
Rebound nets are a training accessory to improve your hand eye/foot co-ordination.
Image: Double sided rebound net can be used on all types of surfaces. They should be easy to set up and move.
Pro tips: Improve hand-eye coordination and ball skills with rebound nets.
Used a lot for cricket, baseball, basketball, netball or catching style sports, the rebound net is a handy training tool. These rebounder nets allow for a direct or random "crazy" movement which improves hand-eye coordination and ball skills.
They are good for football training, where coaches and keepers can train for speed, agility while offering feedback.This offers a better feedback loop with the player as they offer a wider and better solution than just a standard "crazy" rebound net.
Image: Coach and goal keeper working together to practise fast movements and keeping techniques.
Variations in the bounce - Crazy or Random Rebounders. Improving ball skills is not just for learners.
Variation in rebounding of balls can be done with the use of a double layered net. Where a standard rebounder has a single net, the double net makes the ball deviate in a crazy way back to the catcher. This is used a lot for cricket or catching practice.
Coaches and trainers are seeing the benefits of using hand held rebounder. The use of the rebounder allows for easy deflection for goalies or multiple players. Being hand held, the coach/trainer is able to bounce the ball in different directions and speeds.
Image: Folding of a rebound net from wide to thin. A quality rebounder will have the availability to change its angle. Here the double sided SUMMIT rebound net is shown how easy it can change angles.

Bownet goals as rebound and reflex nets? A protable soccer goal that can be used as a football training aid.
Yes, one of the great things about the smaller Bownet goals (3x5 and 4x8) is if you lay them on their backs, you can use the top as a rebounder. Kick the ball into the top and it will spring back. It is a great function of Bownet goals, that adds value to your training.
Video: Football training with Bownet soccer goals. Shows video of how you can use a bownet soccer goal for rebounding a soccer ball.
SUGGESTED REBOUND NETS TO BUY:
Collection 2019
Sale 70% Off
Title for image